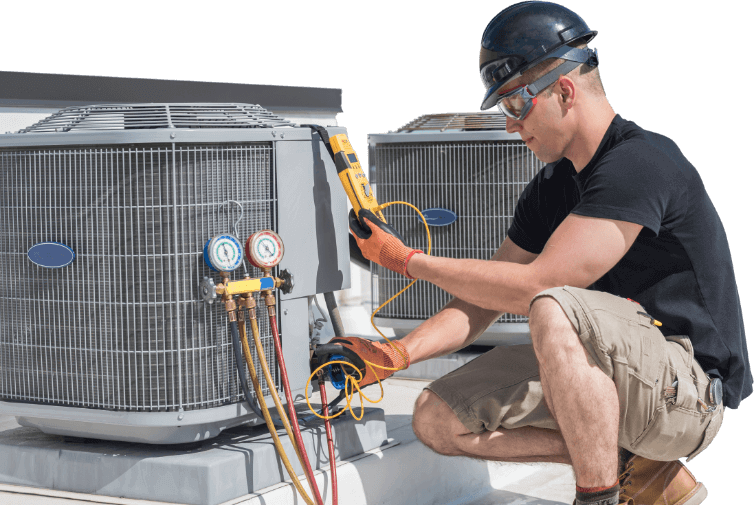 About Us
Lucky Duct is a leading heating and air conditioning service provider and residential duct cleaning expert in Colorado. Lucky Duct has been providing professional air duct cleaning, heating and air conditioning services for more than 15 years. We are your local, family-owned, and operated business that specializes in offering affordable, professional heating system replacement and repair services to homeowners and businesses throughout Highlands Ranch, Littleton, Centennial, Parker, Castle Rock, and the entire Denver Metro area of Colorado.
Lucky Bucks
Save a few bucks on your A/C & heating services with these discounts.
How to use the coupons?
Easy and hassle-free. No need to print! Just mention the coupon that you want to use when you talk with one of our technicians.
View Lucky Bucks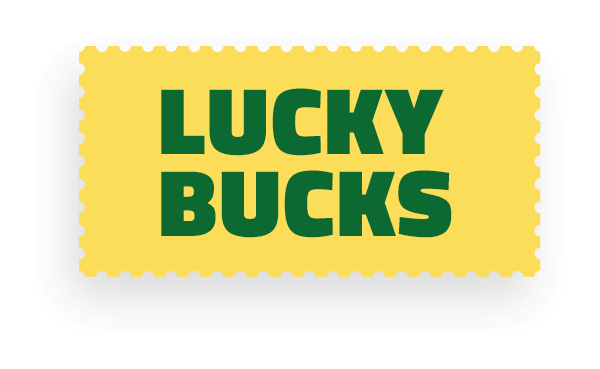 We just moved into our new house this summer and were referred to Lucky Duct for vent cleaning. I was hesitant but was pleased to see all the positive reviews. Thank goodness we had them come out, because Andrew discovered that our vents hadn't been cleaning after the remodel years ago! Andrew was helpful and worked around our schedule, provided fair pricing, and conducted incredible work. Andrew and his team are wonderful and I highly recommend using Lucky Duct! He even gave me good advice for keeping the vents clean.
Andrew came out to clean the ducts in a house we recently purchased.  He realized once he got here that he needed different equipment than he had brought, since we had these giant puffy flexible ducts instead of the rigid metal ducting.  He rescheduled with us and brought a helper, Josh. First, I want to thank Andrew for talking me through an estimate I had just gotten from Applewood (warning - DO NOT CALL them) and reassuring me that I did not, in fact, need a new water heater, and that my furnace was installed properly, and there would be no venting of CO gas that would kill me in my sleep (actual claims by Applewood). Second, he and Josh did a bang up job with our vents and furnace.  The house was a recent complete remodel, and the contractors ended up sweeping all of the construction debris into the vents.  It was a total nightmare!  He and Josh couldn't believe how bad the ducts were, and took the time to clean them all thoroughly. Third, before they left, Andrew checked our newly installed AC and determined it wasn't working correctly due to a leak.  He recharged the unit with freon to hold us over the hot weekend until the AC installer could come back out to fix the leak. I was very impressed with their commitment to doing the job right, and all the extra bits of information and help that he gave us.  I would highly recommend him to anyone for anything HVAC related. Thanks so much guys!!
Our furnace stopped working on a wintery Friday night (it's always wintery Friday night with this kind of thing, isn't it?). After a chilly night, I woke up on Saturday morning and called Lucky Duct since I had scheduled them to come clean our ducts later in the month. Andrew was on his way to a job but stopped by my house on the way to inspect our furnace. He quickly and expertly diagnosed the issue was able to get it working again (the trouble was with our thermostat as it turns out). Unfortunately, while he was working on our furnace he discovered that our old house (1902) had asbestos tape sealing some of the duct joints. Because of this, we need a different sort of duct cleaning service that Lucky Duct does not do. However, Andrew recommended some other companies to work with and was incredibly generous with his time and information. I had such a good experience with Lucky Duct I'm bummed I'll have to use someone else to clean my ducts but I can confidently recommend them to anyone else who is looking for furnace repair/maintenance/install or duct cleaning.
We needed ductwork done on a partially finished basement.  Andrew came to look at the job, discussed with us, gave his opinion of what needed to be done.  They were very friendly and knowledgeable.  They told us that day, that if they got the job, it would only take one day.  They emailed us a quote; we hired them.  They arrived mid morning and were finished by 5:30.  They worked non-stop and did exactly what we asked.  I highly recommend Lucky Duct.
Excellent job. On time, fair price, thorough work, good advice. Andrew and assistant were great. I'm very satisfied with all.
The best super friendly they take care of their customers.
Andrew was great to work with. He came out after 6 pm to fix my AC when two other companies I called wouldn't. He worked with the various HOA regulations at my condo and was very knowledgeable. I would call him again if I need anything else.
What a great experience this was! Andrew was so helpful and he worked so hard. My ducts in my new house were a mess. He was here for 6 hours! Compare that to the outfit in Parker that I used at my previous house last year.. they were in and out in 45 minutes and charged me MORE. I highly recommend Andrew and Lucky Duct. Honest... reliable... professional. I will call him for all of my HVAC needs. You should, too!
Not only was Chris from The Lucky Duct prompt and fairly priced, he was extremely thorough. He walked me through the entire process from start to finish and made my tenants extremely comfortable. Chris and his apprentice wore booties in the home to contain the mess and left no trace of them ever doing any work. He sent me before and after pictures of the debris removed from the duct system. I would recommend his services and to anyone in need of a full service duct/dryer vent cleaning!
what can I say... These guys are very cool. They cleaned out our ducts- with before/after pictures. Probably the first time they've EVER been cleaned, in a 60 year old house... YIKES!!! There are certain industries where you aren't quite sure if the pros are pulling a fast one on you... you know... was my car really that broken, and needed all those repairs, or were my ducts REALLY that dirty, and/or was my furnace REALLY in disrepair... All I can say, is that these guys have the most HONEST vibe I have ever come across. They were VERY thorough, and told us that we might need some furnace services in the future, but they were not pushy, or "looking to find a way to take more of my money". Trust these guys. They just want to make an honest buck, and provide a great service.
Excellent price great guys So they had done my neighbors house a few months prior and we wanted to save enough to have it done to our home. Clean air is important but when you have a child with allergies it's much more important. That being said these guys were punctual. They were both really nice guys! They're appearance and demeanor was kind and professional. They were done in less time than expected - they checked the furnace and the swamp cooler.. made some recommendations which was appreciated and even gave me a discount for being military. When we decide to upgrade to central air this is exactly where we are gonna go.. thank you